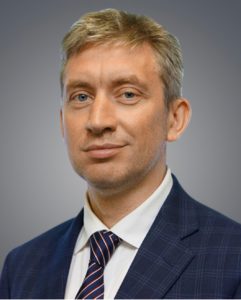 08.02.2022, at the age of 43, Igor Nosov, one of the most prominent representatives of the young generation of statesmen of modern Russia, suddenly died.
Following a challenging career path, in recent years Mr. Nosov rose to high offices and in recent years worked as Deputy Governor of the Nizhny Novgorod Region and headed one of the leading federal development institutions — Corporation for the Development of the Far East and the Arctic, with which "Linnikov & Partners" productively cooperates. Multilaterally talented, truly cultured and deeply principled person, Igor Nosov will forever remain in the memory of everyone who knew him, worked with him and had the privilege to call him a friend.
Untimely demise of Igor Nosov is a deep personal tragedy for Alexander Linnikov, who is bound with Igor with more than twenty years of faithful and devoted friendship.
Colleagues and partners of our firm convey deepest condolences to Igor's family and friends for the irreparable loss.