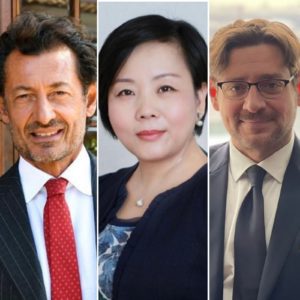 09.02.2022 Grimaldi Alliance has entered into a strategic partnership agreement with Yingke, the largest law firm in the Asia-Pacific region.
Cooperation with one of the leaders of the Asian market of legal services will expand the range of international projects and provide "Linnikov and Partners" clients with new opportunities in the territory developing at a faster pace. Yingke is one of the largest law firms in China, covering 83 countries with its presence.
The cooperation of highly professional lawyers within the framework of the Grimaldi Alliance will provide our clients with new opportunities for development in foreign markets with the support of highly qualified specialists in various branches of law.
The Grimaldi Alliance is a universal "store" of legal services for clients developing business in different parts of the world. Interaction with Yingke will provide high-quality support for the activities of Alliance clients and the defense of their interests in China, a country with complex and peculiar legal system.