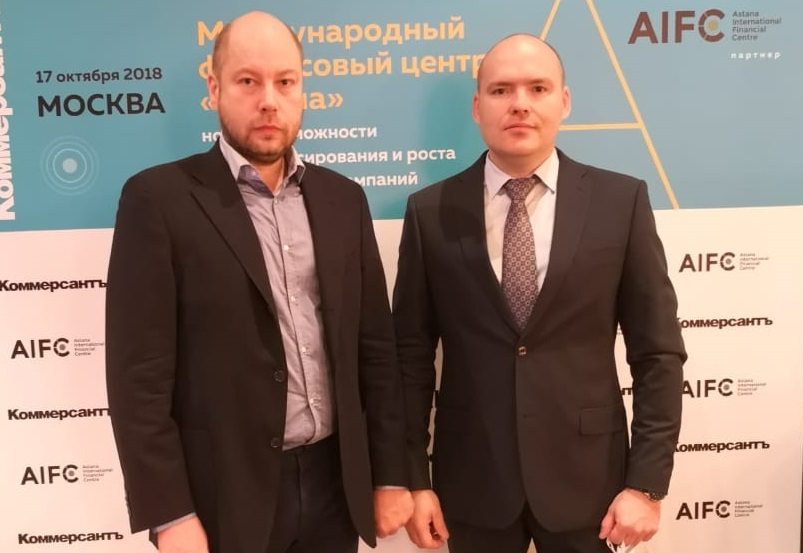 17.10.2018 Sergey Sadovoi and Sergey Kloss attended the conference  Astana International Financial Center: New Opportunities for Financing and Growth of Regional Companies  organized by the publishing house Kommersant. The central topic of discussion was the development of the non-banking financial sector and the creation of favorable conditions for investment in the framework of the project Astana International Financial Centre  (the AIFC).
The participants of the event got acquainted with the opportunities offered by the AIFC. At present, AIFC unites stock exchange, international arbitration center, fintech hub and a number of other investment support instruments. As part of its activities, the AIFC is an important link for global and regional investors from the countries of the EAEU, Central Asia, the Middle East, China, Mongolia, India and Europe. The opportunities offered by the AIFC have aroused genuine interest among the participants.
Linnikov & Partners law firm always stands at the very core of economic cooperation between the East and the West, providing reliable legal support to many complex foreign trade operations. Our vast professional knowledge and experience allow to confidently navigate through details of civil and commercial law of foreign states and complex matters of private international law and always find perfect legal solutions for transactions and disputes complicated by foreign elements.