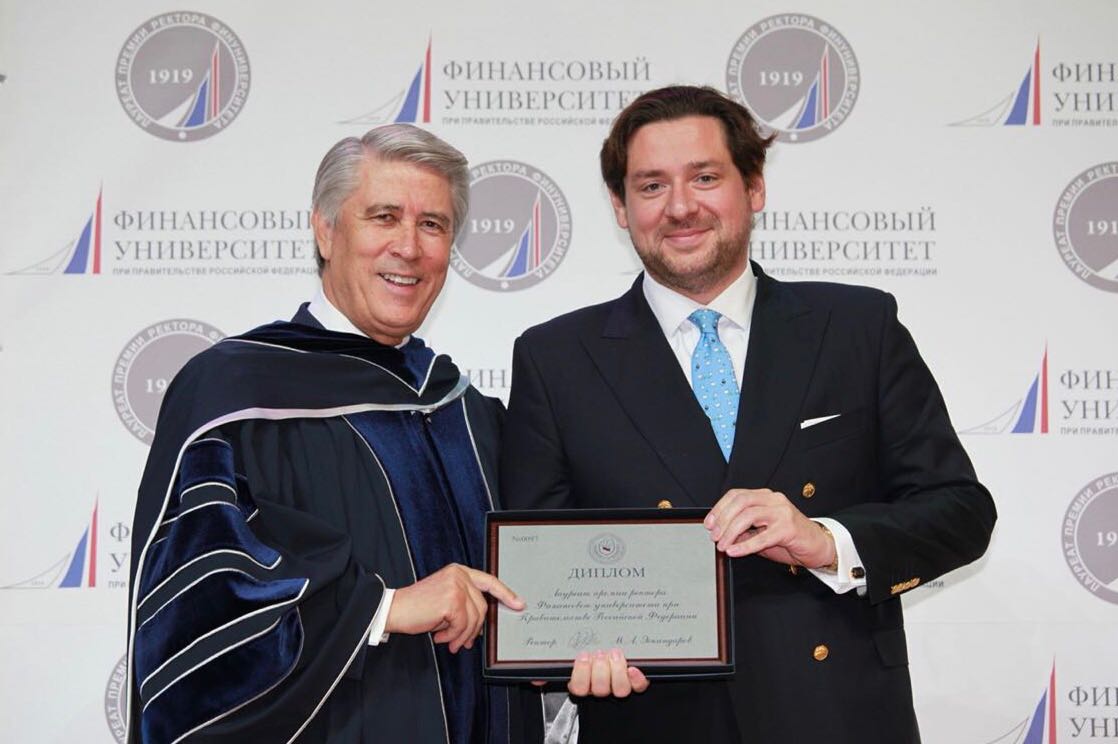 On 29.08.2018 at the extended session of the Academic Council of the Financial University under the Government of the Russian Federation Rector Prof. Eskindarov announced the appointment of the founder of Linnikov & Partners Vice-Rector of the Financial University for International Cooperation. Teaching and scientific work of Alexander Linnikov as associate professor of the Department of World Economy and World Finance and his contribution to the international development of the University in the 2017/2018 academic year were recognized by the Award of the Rector of the Financial University. The new honorable appointment of Alexander Linnikov is a logical extension
of the firm commitment of the whole L&P team to the development of international academic projects and business initiatives.
Alexander Linnikov expresses his most profound gratitude to Prof. Eskindarov for the great trust and to all his colleagues, friends, and relatives for their help and support.