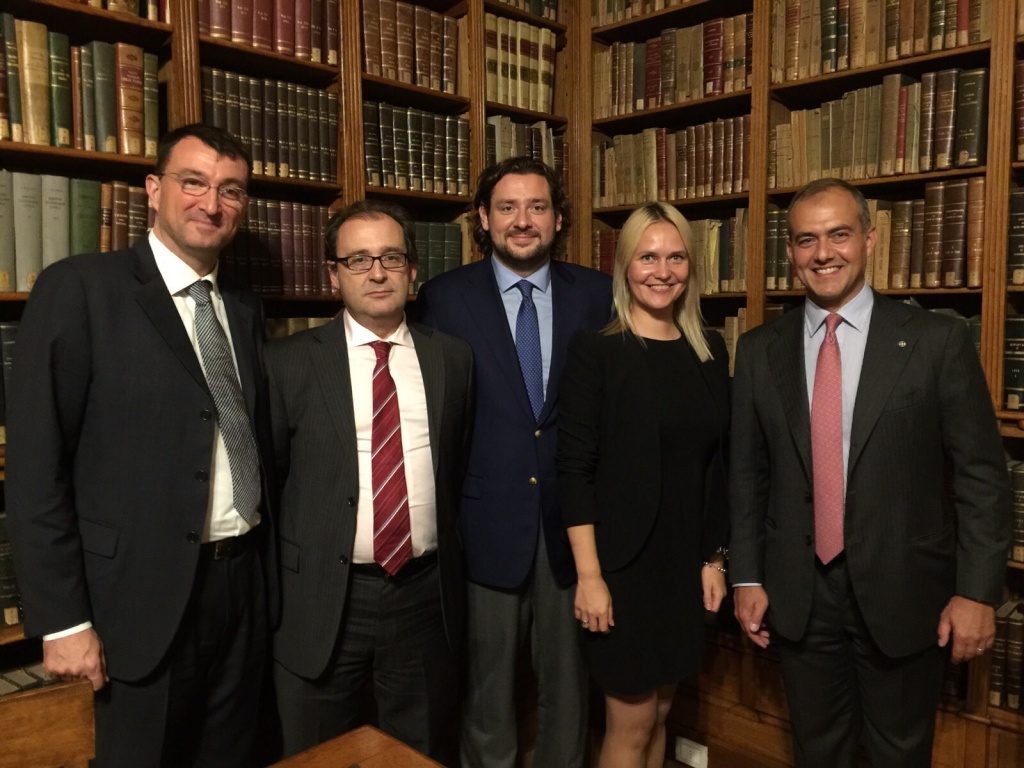 On the picture left to right: Federico Busatta, Fabrizio Zucca, Alexander Linnikov, Diana Linnikova, Giuseppe Scotti
On September 23, 2015 LEAD ConsultingPartner Alexander Linnikov met with the leading companies of Parma that are already present or plan to establish a business presence in Russia.
Alexander Linnikov has briefed the audience on the most important recent novellas in the Russian corporate legislation and shared his prospective on the development of the business of foreign companies in Russia. Some of the subsequent discussion was devoted to the topic of influence of the current international political situation over economic relations between Russia and Italy. Most of the guests agreed that, regardless of the temporary difficulties, the mutually beneficial business co-operation between the two countries must continue.
The meeting was attended by the top managers and shareholders of such worldwide known companies as Parmalat, Pizzarotti, Barilla and many others, as well as prominent representatives of the legal communities of Parma and Milan.
The event was hosted by the Parma Law Firm Avvocati Scotti with the support of the Law Firm of Gianni, Origoni & Partners and consulting company Strategia & Sviluppo Consultants of Milan.
The LEAD Consulting Law Firm thanks Italian colleagues Federico Busatta and Fabrizio Zuccaand, in particular, Giuseppe Scotti for the organization of the meeting that contributed to the development of the dialogue between the Russian and Italian legal and business communities.