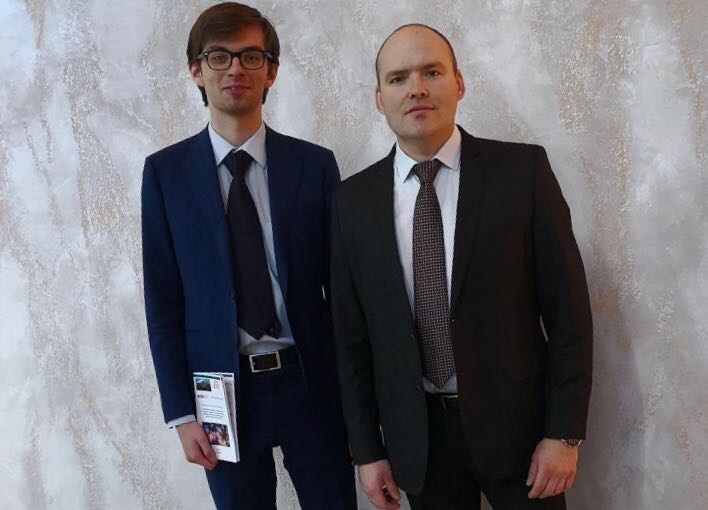 On 20.04.2018 Sergey Kloss and Anton Minakov attended the international conference Problem Aspects of Cooperation in the Sphere of Distributed Registry Technology. Perspectives of Regional Financial Integration in the EAEU organized by the Financial University jointly with the Eurasian Economic Commission and the Interstate Bank of the EAEU.
The conference was dedicated to the discussion of possibilities and perspectives of application of the Blockchain technology and the use of cryptocurrencies in the economies and banking systems of Russia and the EAEU. Among the speakers of were the Director of the Department of Financial Technologies of the Bank of Russia Alisa Melnukova, member of the Integration and Macroeconomics Board of the Eurasian Economic Commission Tatiana Valovaya, President of the Interstate Bank Igor Suvorov, members of faculty, research fellows, and students of the Financial University.
The L&P team thanks the Financial University under the Government of the Russian Federation for providing a platform for the discussion of current issues of modern digital economy and the invitation to take part in the discussion. We closely follow the evolution of financial technologies and study opinions of leading experts. It allows us to successfully assess the trends of development of the modern economy and efficiently apply this knowledge while proving quality legal assistance to our clients.