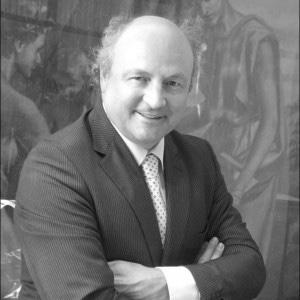 Il 9 Aprile 2020 abbiamo subito una gravissima perdita, Maurizio Sala ci ha lasciato. Lunghi anni di amicizia e di lavoro insieme ci univano. Nel 2000, agli esordi dell'attività del nostro studio, Maurizio ha dato una fiducia incondizionata ad Aleхander Linnikov, diventando il suo primo partner internazionale in Europa. In 20 anni di profonda amicizia, Maurizio è diventato uno di famiglia e una persona per noi insostituibile.
Brillante giurista della scuola italiana tradizionale e coraggioso sperimentatore, Maurizio ha raggiunto la notorietà a livello europeo come uno dei pionieri del diritto informatico, della difesa della privacy, e dei più sofisticati metodi di utilizzo dell'intelligenza artificiale nella pratica giuridica. Ma noi lo ricorderemo sempre prima di tutto come una persona limpida, piena di energia, di voglia di vivere, un vero amico pronto a venire in aiuto in qualsiasi situazione, impavido davanti ai rischi e alle difficoltà.
Pieno di interessi, infinitamente talentuoso e sincero, Maurizio è sempre stato dedito a quanto di più caro: l'amata famiglia, la città natale di Milano, e tutti coloro che hanno avuto la fortuna di diventare suoi amici e colleghi.
Tutto il personale di "Linnikov & Partners" insieme ai famigliari e agli amici partecipa con immenso dolore alla scomparsa di Maurizio e porge le più sincere e sentite condoglianze alla famiglia Sala.
---
MAURIZIO SALA PASSED AWAY
On 9 April, 2020 we have suffered a tremendous loss. Maurizio Sala, with whom we were bound by many years of friendship and work, prematurely and unexpectedly passed away. In 2000, at the very genesis of our firm, Maurizio has put invaluable trust into Alexander Linnikov by becoming his first international partner in Europe. Over 20 years of loyal friendship Maurizio has established himself as a profoundly faithful and truly irreplaceable person.
A brilliant jurist of classic Italian school and, at the same time, a bald innovator, Maurizio has grown to European fame as a pioneer in the field of legal informatics, protection of privacy and use of artificial intelligence in law practice. However, we will forever remember him, above all, as a bright, energetic and lively person and a great friend, always ready to come to the rescue under any circumstances and regardless of any risks and difficulties. Multidimensional, immensely talented and sincere man, Maurizio has always remained faithful to the dearest in his life: his deeply beloved family, his native city of Milan and all those who had the honor and privilege to be his friends and colleagues.
In this difficult time the Linnikov & Partners Team grieves with all the friends and loved ones of Maurizio and sends our deepest and most sincere condolences to the Sala Family.
---