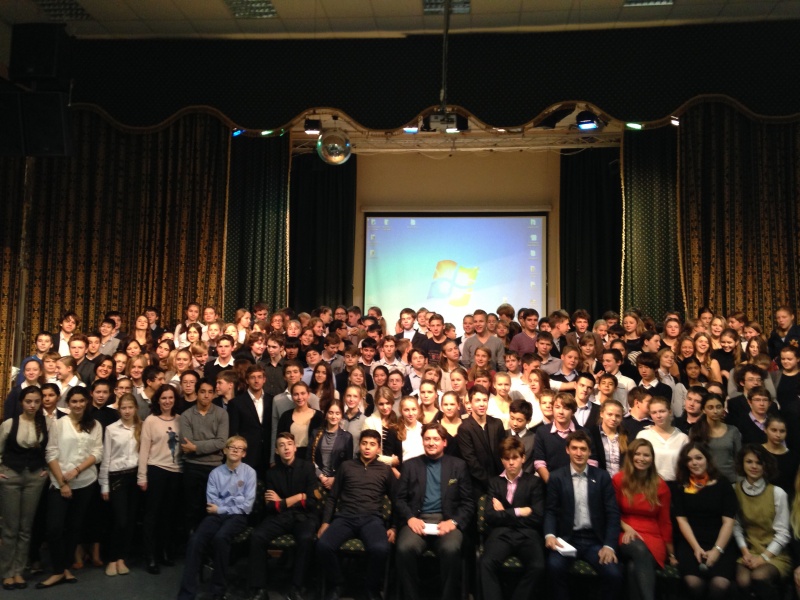 Each year all over the world every third Wednesday of October is dedicated to the Global Dignity Day — an initiative launched by the World Economic Forum.
On October 16 — the 2013 Global Dignity Day — LEAD Consulting partner Alexander Linnikov hosted a discussion in dignity with the 9th grade students of the Moscow High School #1234. Mr. Linnikov was invited to host the Global Dignity Day discussion at the school by the MGIMO Alumni Association.
The Global Dignity Day is an annual event held in schools and other educational institutions all over the world. The central part of the Dignity Day is an open discussion about dignity that allows students to realize the importance of dignity in people's lives and share their own real-life stories about dignity. The primary purpose of the Global Dignity Day is to demonstrate and reinforce the importance of dignity in day-to-day life and help students develop self-confidence and respect to other people.