On the picture left to right: Alexander Lekayet, Vladimir Nosakov, Alexander Linnikov
On June 10, 2014 the Civic Chamber of the Russian Federation hosted the grand opening of the classic models of the GAZ cars of the 1950's -1970's of rare historic photographs of testing new GAZ models in Crimea.
The opening of the exhibition featured an announcement of a unique event – the classic soviet cars' race through the route Moscow (Red Square) – Simferopol – Sevastopol – Yalta – Koktebel – Moscow. The symbolic Race «Crimea-2014: to the Black Sea!» will take place in September, 2014 and is officially supported by the Civic Chamber of Russia, citizens and local authorities of Crimea, and several public entities, non-profit foundations, and private companies.
The exhibition was opened by Alexander Lecayet, Co-chairman of the public movement of collectors of historic Russian cars «Gorkyclassic», an active supporter of the movement and LEAD Consulting partner Alexander Linnikov and the guest of honor of the event– Chief designer of the passenger car division of GAZ in the 1970's and 1980's , Honored Worker of Industry of Russia Vladimir Nosakov.
The «Gorkyclassic» public union was funded in 2009 by the well-known writers, journalists, and experts in the automotive history of Russia Ivan Paderin and Alexander Lecayet. Today the movement unites hundreds of collectors and restoration experts, and simply people with the passion for technical history of our country all over Russia. Impressive results of the publishing branch of «Gorkyclassic» testify to the high level of interest to the technical history in our society. Dozens of books were published in multi-thousand editions in less than three years. Some of the most successful books by Ivan Paderin and Alexander Lecayet were issued in several re-editions.
The LEAD Consulting Law Firm is the official legal partner of the «Gorkyclassic» movement and publishing project. The team and partners of the Firm constantly take an active part in numerous interesting and colorful events organized by «Gorkyclassic» and support all the «Gorkyclassic» public initiatives. The classic cars' exposition in front of the headquarters of the Civic Chamber of Russia opened on June 10, 2014 features two historic vehicles owned by the family of the LEAD Consulting partner Alexander Linnikov: the 1953 M-20 Pobeda (Victory) and the 1965 GAZ-21 Volga.
The «Gorkyclassic» movement and the LEAD Consulting Law Firm deeply thank the Civic Chamber of the Russian Federation and, personally, the Secretary of the Civic Chamber Academician Hon. Evgeni Velikhov and Deputy Secretary of the Civic Chamber Mr. Vladislav Grib, and the staff of the Civic Chamber for their active support and help in the organization of the exhibition and preparation to the symbolic classic cars race «Crimea-2014: to the Black Sea!»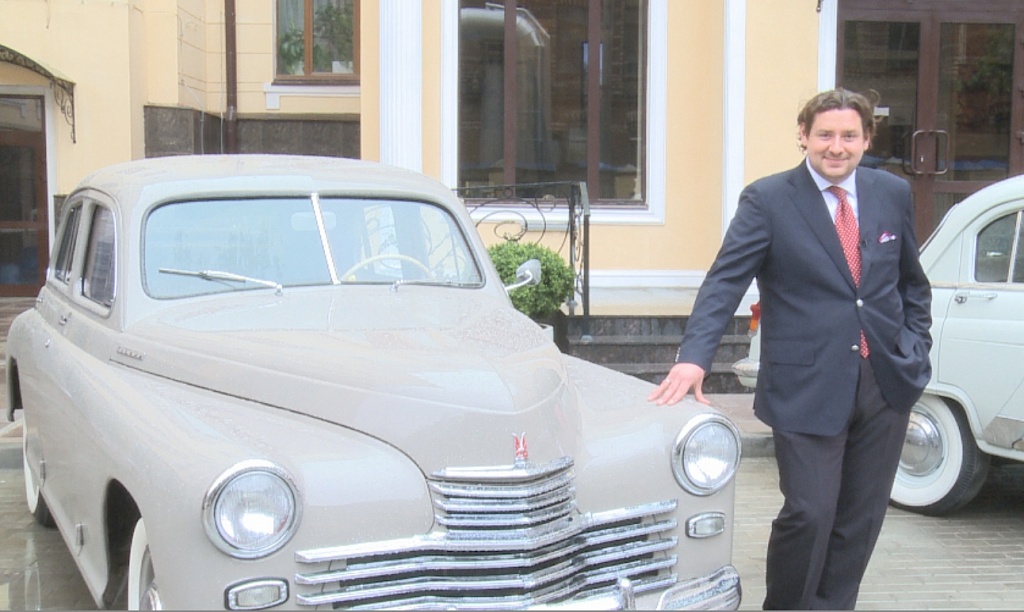 On the picture: Alexander Linnikov and his car the 1953 M-20 Pobeda (Victory)