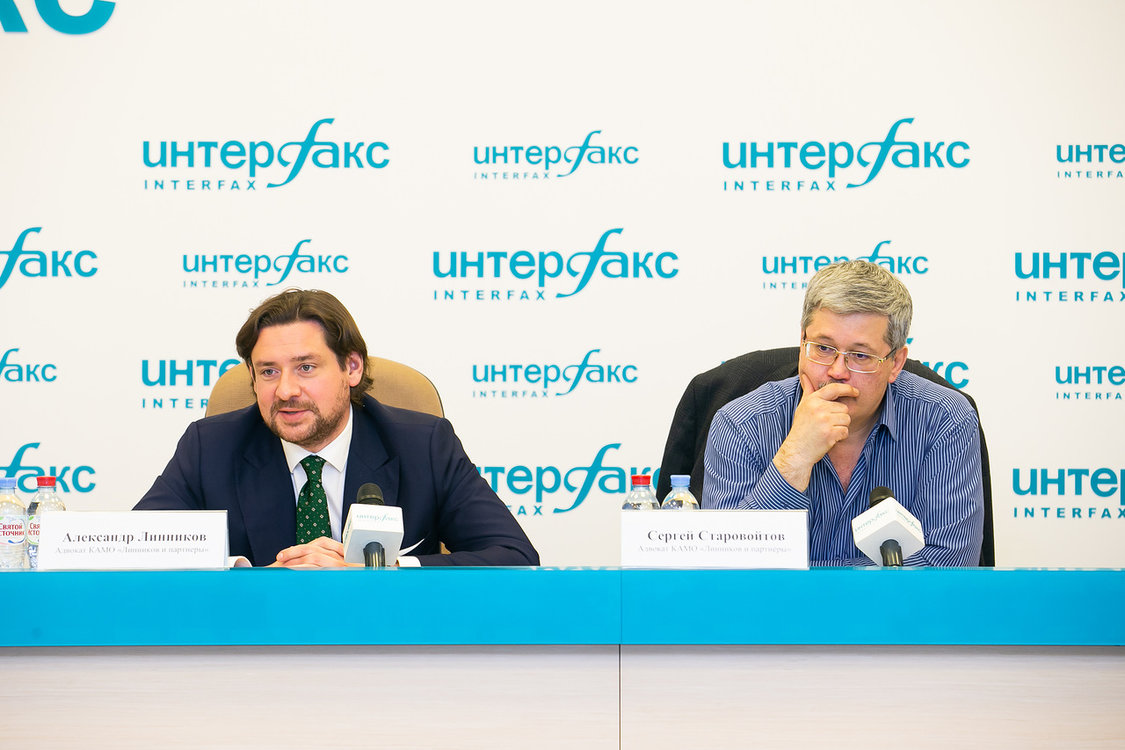 On 25.04.2018 the Interfax press centre hosted the briefing by Alexander Linnikov and Sergei Starovoytov, who made a statement on the unlawful prosecution of the ex-Deputy Director of the Federal Penitentiary Service of Russia Oleg Korshunov. The press-conference was attended by the reporters of major information agencies, TV and radio stations, printed and Internet-media: Kommersant, TASS, NTV, RIA News, RAPSI, Business FM, International Anti-Corruption Portal, and others. Many viewers followed the online broadcast of the press-conference.
The Investigative Committee (IC) charges Oleg Korshunov of many different crimes: from embezzlement and bribery to fraud. The criminal cases are being stamped on monthly basis, often on the identical, purely formal grounds and always right before the custody extension hearings – this is his IC puts pressure on the court aiming to prevent the Oleg's release from jail. True motives for the opening of new cases have nothing to do with the law. The only evidence that the investigation has is the testimony of two individuals extracted under duress in exchange for release from custody.
Why does the IC grip Korshunov in a stranglehold? At the meeting with the journalists attorneys Alexander Linnikov and Sergei Starovoytov answered this and many other questions. The defense produced documents and facts attesting to the biased and accusatory nature of the investigation.
The press-conference attracted significant interest. Questions kept coming well after the end of the briefing. The defense thanks the reporters for interest to the fate of Oleg Korshunov and sincere desire to get to the bottom of the case and deliver the actual picture of events to the public. The attorneys don't call for journalists to take Oleg's side. The only thing that the defense calls for, what it demands, is a fair and unbiased investigation!