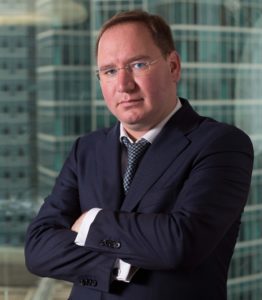 On 15/07/2022 the Russian authorities announced their refusal to sanction the sale of shares of foreign banks operating in Russia. This signifies a de facto "freeze" of the composition of shareholders of credit institutions with foreign capital for an indefinite time. The decision was announced by the Deputy Minister of Finance Alexey Moiseev — the official in charge of the Commission for the Monitoring of Foreign Investments in the Russian Federation.
The Government declares its refusal to issue permits for transactions aimed at alienation of foreign banks owned by parties, originating from states regarded by the Russian Federation as hostile. Let it be noted that today, according to the respective presidential and governmental decrees, disposal of shares of credit institutions with foreign capital requires authorization of the special commission operating under the aegis of the Ministry of Finance of Russia.
"This decision of the Russian financial authorities is a symmetrical response to the actions of certain foreign states that have abridged the right of Russian banks to manage and dispose of their foreign subsidiaries. However, the refusal to issue authorizations has not yet found implementation through respective legal acts. Should this eventually happen, the attorneys of LINNIKOV & PARTNERS will assist our clients — credit institutions with foreign capital — to develop adequate legal positions an choose optimal lines of behavior", — says Leonid Karpov, one of the leaders of the L&P banking and finance practice.