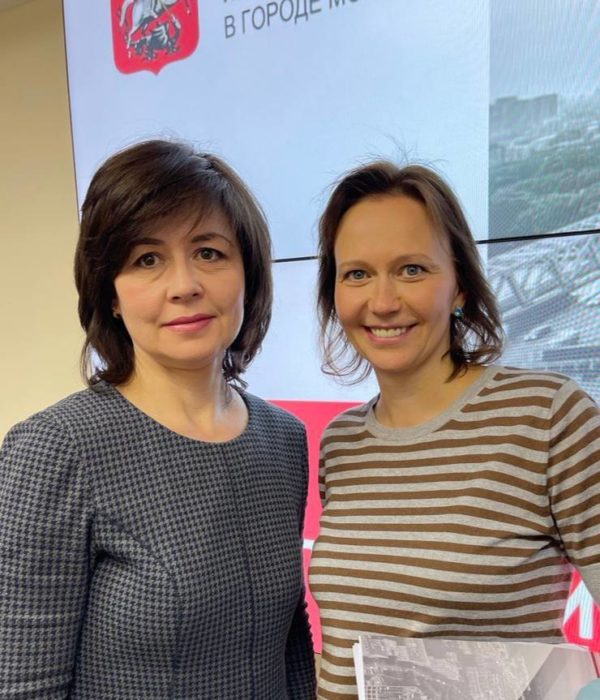 On 11.04.2022 Tatiana Tsepkina took part in the event organized by the Public Commissioner for Protection of Rights of Entrepreneurs in the City of Moscow, at which the issues of business volunteering and interaction of the Public Reception offices of the Business Ombudsman of the capital with the deputy corps and authorities were discussed. Deputy of the State Duma, head of the Committee on Youth Policy Artem Metelev spoke at the meeting. The guest spoke about the "We are Together" award, which is organized to recognize and support socially significant initiatives. The deputy stressed special importance of volunteering in today's difficult conditions, and also spoke about the problems and opportunities for the development of the volunteer movement in Moscow, taking into account state support measures.
The meeting was attended by representatives of the business community of the capital, the Moscow Government and non-profit organizations. The participants of the discussion discussed issues of interaction between business, society and government, focusing in detail on the topic of reducing the tax burden on business when providing charitable assistance to non-profit organization.
Talking about the last meeting, Tatiana Tsepkina noted: "Leading lawyers and attorneys of Linnikov & Partners work as pro bono experts within the Public Reception of the Commissioner for the Protection of the Rights of Entrepreneurs of Moscow, which is headed by Alexander Linnikov. We actively participate in the activities of the ecosystem of the Moscow Business Ombudsman and the Moscow Regional Chamber of Advocates to provide free legal assistance to both entrepreneurs and common citizens. As professionals with extensive experience, knowledge and capabilities, we consider it our duty to direct part of our energy and working time for the benefit of society. I believe that the promotion and development of the institute of pro bono legal aid is an important contribution to strengthening civil society and ensuring social justice. Therefore, we are proud to cooperate with the Moscow Business Ombudsman Tatiana Mineeva and the members of her ecosystem – entrepreneurs and public figures — in a number of socially significant projects".