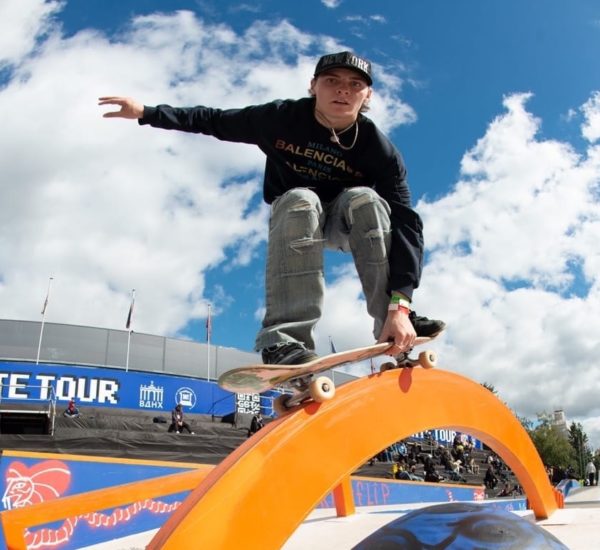 On 11/09/2022 Grand Skate Tour, the international festival of extreme sports, organized by the Russian Skateboarding Federation with the support of LINNIKOV & PARTNERS, has ended in Moscow.
The ten-day event was attended by 5,000 athletes from Russia, Argentina, Bahrain, Bulgaria, Zambia, Egypt, Israel, Spain, Iran, Colombia, Cuba, Madagascar, Mongolia, Serbia, USA, Uganda, France, Sri Lanka, Ethiopia, South Africa, as well as CIS countries. Athletes competed in relatively new disciplines, such as longboarding and skateboarding, which has been included in the list of Olympic sports since 2020.
Also, anyone could participate in sports workshops and clubs, and the culmination of the event was the opening of the exhibition "Skateboarding: the most "long-playing" street culture" at VDNH (Moscow Exhibition Center).
Alexander Linnikov, a member of the Board of Trustees of the Skateboarding Federation, comments on the event: "Grand Skate Tour 2022 is, of course, a huge success for our federation, the capital of Russia and our entire country. Sport is a link between people all over the world, so the support and development of international youth sports in Russia and Moscow is an important priority for us. Festivals such as the Grand Skate Tour, especially in the current difficult international political situation, should be held on an ongoing basis. This will allow young people from all over the world to personally, what is called first-hand, learn about our country and make friends with Russian peers. We are confident that international sports competitions of this level and direct communication between representatives of different countries and cultures will contribute to overcoming international differences and strengthening Russia's position in the world".