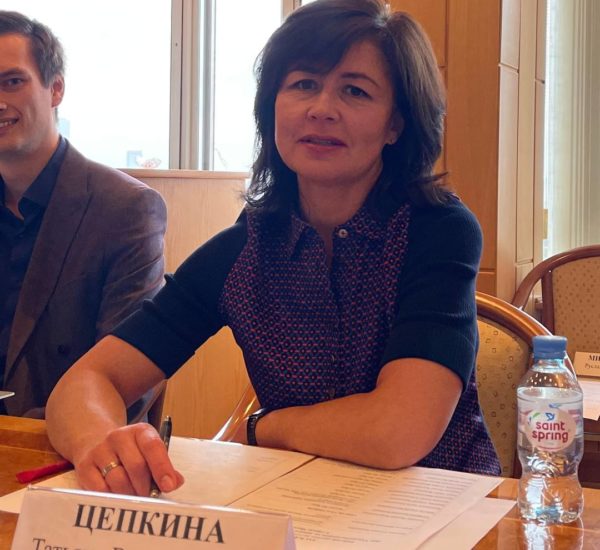 On 19/09/2022 Tatiana Tsepkina took part in the first session of the Criminal Procedure Working Group under the Public Commissioner for the Protection of rights of Entrepreneurs in the City of Moscow. Opening the meeting, Moscow Business Ombudsman Tatiana Mineeva noted that she had high hopes for the participants of the Working Group to form and support legislative initiatives aimed at improving the criminal procedure law and protecting the rights of entrepreneurs in the event of criminal prosecution.
The meeting participants discussed the draft Federal Law "On Amendments to the Criminal Procedure Code of the Russian Federation" prepared by the Ministry of Justice of the Russian Federation, aimed at eliminating excessive criminal legal impact on entrepreneurs, and also outlined the action plan of the working group for the near future.
In preparation for the upcoming meeting of the Moscow Business Ombudsman and the head of the Moscow Central Board of the IC of Russia Andrey Strizhov, Tatiana Tsepkina proposed to draw the attention of the head of the investigative department to the systemic problem of incorrect legal assessment of the circumstances of criminal cases at the stage of initiation and indictment, repeatedly noted by specialists of the criminal law practice "LINNIKOV AND PARTNERS". Tatiana Tsepkina noted that the formal approach of the investigation to the assessment of the actual circumstances of criminal cases leads to an erroneous qualification of the actions of the accused and, consequently, affects the objectivity of the election of preventive measures and the course of the investigation as a whole. Often, especially when it comes to high-profile incidents, investigators charge all persons, without exception, allegedly involved in such incidents, without specifying the degree of their involvement and the actual role in the actual events.
The participants of the Working Group worked out a common position on the issues discussed and determined the agenda of the next meetings.