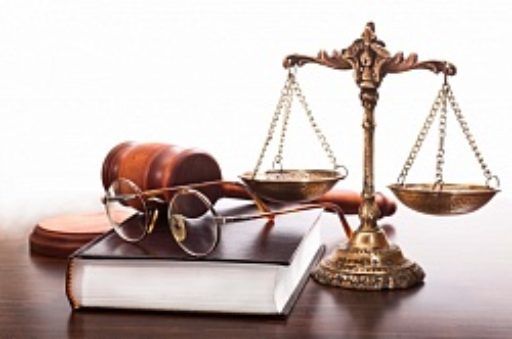 The team of Linnikov & Partners congratulates colleagues and comrades with the Russian Advocacy Day!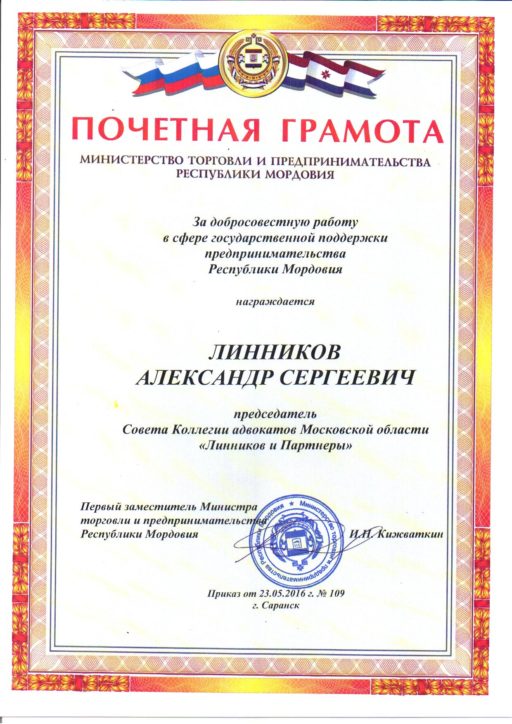 Alexander Linnikov was honored by the commendation of the Ministry of Trade and Entrepreneurship of the Republic of Mordovia for diligent and consistent work in the sphere of state support of entrepreneurship in the republic.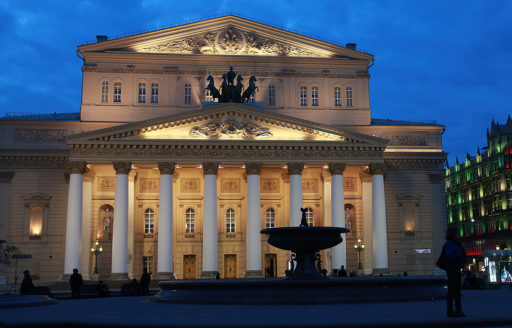 At the press conference held on May 23, 2016 at the GUM Department Store in the Red Square of Moscow one of the central cultural evens of this year - the tour of the legendary Teatro alla Scala of Milan to Russia's Bolshoi Theatre under the aegis of the Cherry Orchard Open Arts Festival – was announced to the public (La Scala Russian Tour). Law firm of Linnikov & Partners provide legal support to the tour on behalf of its main partner – the Bosco Group.