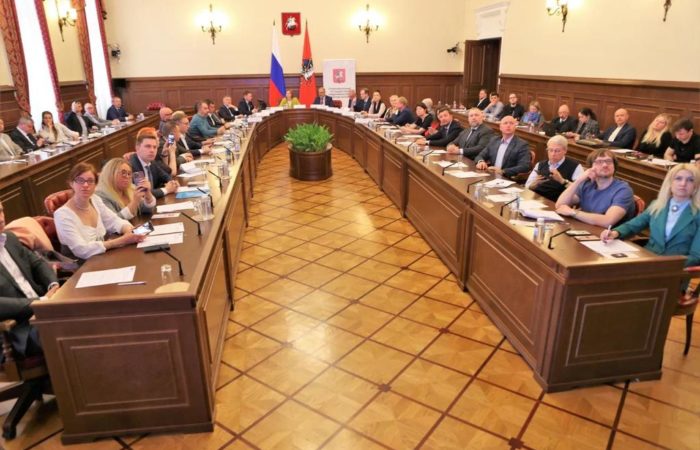 On 24/04/2023 Tatiana Tsepkina attended the meeting of the Investment Council — a special advisory and consulting board of the Public Commissioner for Protection of Rights of Entrepreneurs in the City of Moscow for improvement of the business and investment climate in the Nation's capital. The session under the title "CHANGING WORK — NEW MECHANISMS TO ATTRACT INVESTMENTS" was attended by representative of state authorities and parliamentarians of Russia and Moscow, academic community, investment companies, business associations and experts. The agenda was centered on the discussion of mechanisms of attraction of investments into sectors that assure technological sovereignty of Russia. Special attention was paid to matters of legal discipline of project financing and partnership financing, as well as issues of implementation of elements of Islamic finance.
Participants of the session unanimously emphasized that today, when Russia's economy faces serious challenges, including unprecedented sanctions pressure from foreign states, members of the Investment Council must focus their efforts on development of new methods of attracting investments into industrial and technological projects. Successful implementation of such projects will allow maintaining stability of technological development and stimulate modernization of Russia's economy.
"The Investment Council is a part of the "Ecosystem" of the Public Commissioner for Protection of Rights of Entrepreneurs in Moscow, a platform for the discussion of matters of investment business and proposals for improvement of the business climate of Moscow. In the new economic conditions, when investment activity has significantly declined, small and medium enterprises more than ever need support from the state — actual measure for involvement of the business community into processes that guarantee technological development of Russia", — says Tatiana Tsepkina.