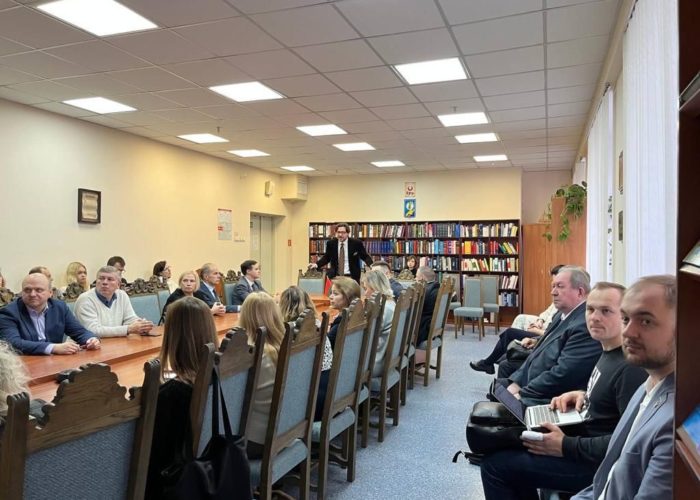 On 13/11/2023, Professor Alexander Linnikov delivered an open lecture at the Law Faculty of the Belorussian State University on Efficient Strategies of Legal Protection in the Context of International Sanctions.
The founder of LINNIKOV & PARTNERS addressed the general theoretical aspects of interpretation and implementation of restrictive measures in specific jurisdictions and shared examples from the successful practices of the L&P team in the field of protection of rights and lawful interests of specific Russian and Belorussian nationals and companies from unjustified application of sanctions. The lecture generated considerable interest among faculty and students of the BSU, who took part in an active and interesting discussion at the end of the talk.
"The L&P team actively cooperates with the leading Russian and international educational institutions and maintains close ties with the global academic community. We highly value this opportunity to address the faculty and students of the key university of Belarus and would be happy to contribute to such events and activities in the future. Combination of practice with academic research allows to analyze the rapid developments in the legal sphere in the most efficient and timely manner and is an essential prerequisite of professional success, especially in these challenging times," — says Alexander Linnikov.