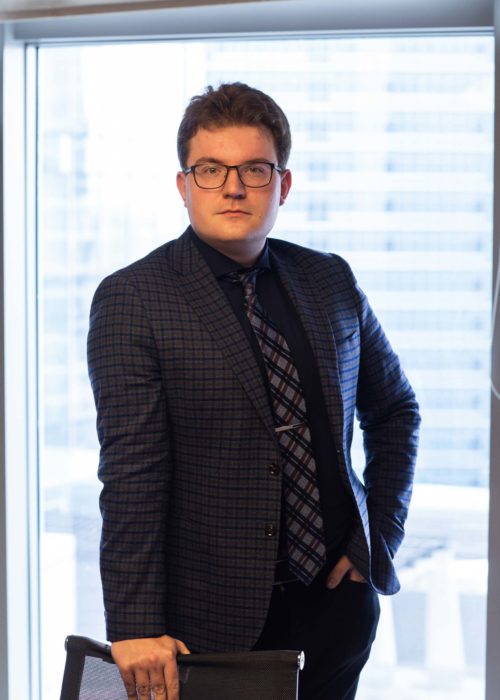 On 26/03/2023 attorney Alexei Sereda made a decisive victory in the regular round of the popular intellectual quiz-show OWN GAME on NTV. In a heated contest Alexei defeated one of the strongest players of the tournament, breaking his streak of 10 victories in a row.
"Intellectual games are not just a useful hobby, but also a great incentive to constantly expand your horizons, replenishing the baggage of not only special, but also general knowledge. The ability to quickly find answers to questions, build logical chains and maintain confidence in an exciting environment is extremely important in the professional activity of a lawyer, so participation in various games allows you to combine business with pleasure and is an excellent training for the mind", — says Alexey Sereda.
OWN GAME is the Russian version of the world-famous quiz Jeopardy! — aired since 1994. Alexey took part in OWN GAME for the first time in 2017, becoming the youngest participant of the Anniversary Games in honor of the 25th anniversary of the program. In addition, Alexey is a world champion in Brain-ring and the winner of various competitions in the sports version of the game What? Where? When?. At the beginning of March 2023, he added the title of champion of the Premier League of the Republic of Tatarstan to the list of his gaming achievements.
"The ability to think quickly and find answers to non-standard questions with lightning speed, especially in the face of a large audience or under the lenses of television cameras, is a rare ability and a valuable professional quality that Alexey shows in his work and his hobbies as a practicing lawyer, teacher and champion of intellectual games. Congratulations to our colleague and we wish him new brilliant victories!" — says Sergei Sadovoy, Managing Partner of L&P.
The release of the quiz show OWN GAME with the participation of Alexey Sereda can be viewed by clicking on the link: https://youtu.be/9nh4PR1Iv9A