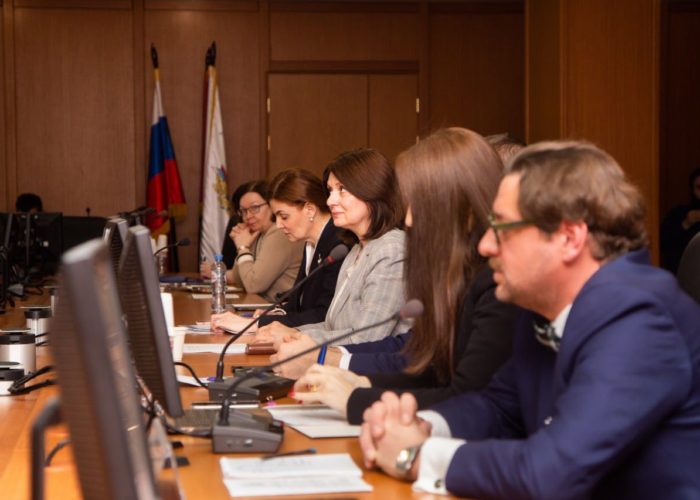 On 28/03/2023 Alexander Linnikov took part the session of the round table "Development of Financial Markets of Russia and Belarus in the Context of EAEU Integration" hosted by the Chair of International Financial Markets and FinTech of the Plekhanov Russian University of Economics (PRUE) and the Belorussian State University of Economics and delivered his report "International Compliance and Legal Methods of Mitigation of Impact of Restrictive Measures (Sanctions) of the EU, UK and the US on Institutions of Russia and Belarus".
The round table was also attended by representatives of the Assembly of the Peoples of Eurasia, the Association of Financial Market Participants, expert and academic communities. During the discussion, issues of strengthening financial and economic cooperation between Russia and Belarus were discussed, as well as fundamental tasks for the development of the financial market, in particular, in such important areas as ensuring the stable operation of payment systems and services and optimizing settlements in national currencies and currencies of so-called "friendly" countries.
"The L&P team appreciates an opportunity to share with the academic community and the leaders of the financial industry of Russia and Belarus our practical experience in the sanctions comprise field, as well as theoretical observations that may be of use to scholars and teachers of economics and finance of our countries. Special thanks to the Chairperson of the Chair of International Financial Markets and FinTech of the PRUE Prof. Svetlana Frumina and Director of the PRUE Higher School of Finance Prof. Konstantin Ordov for the invitation to attend such an interesting and respectable academic forum", — says Alexander Linnikov.