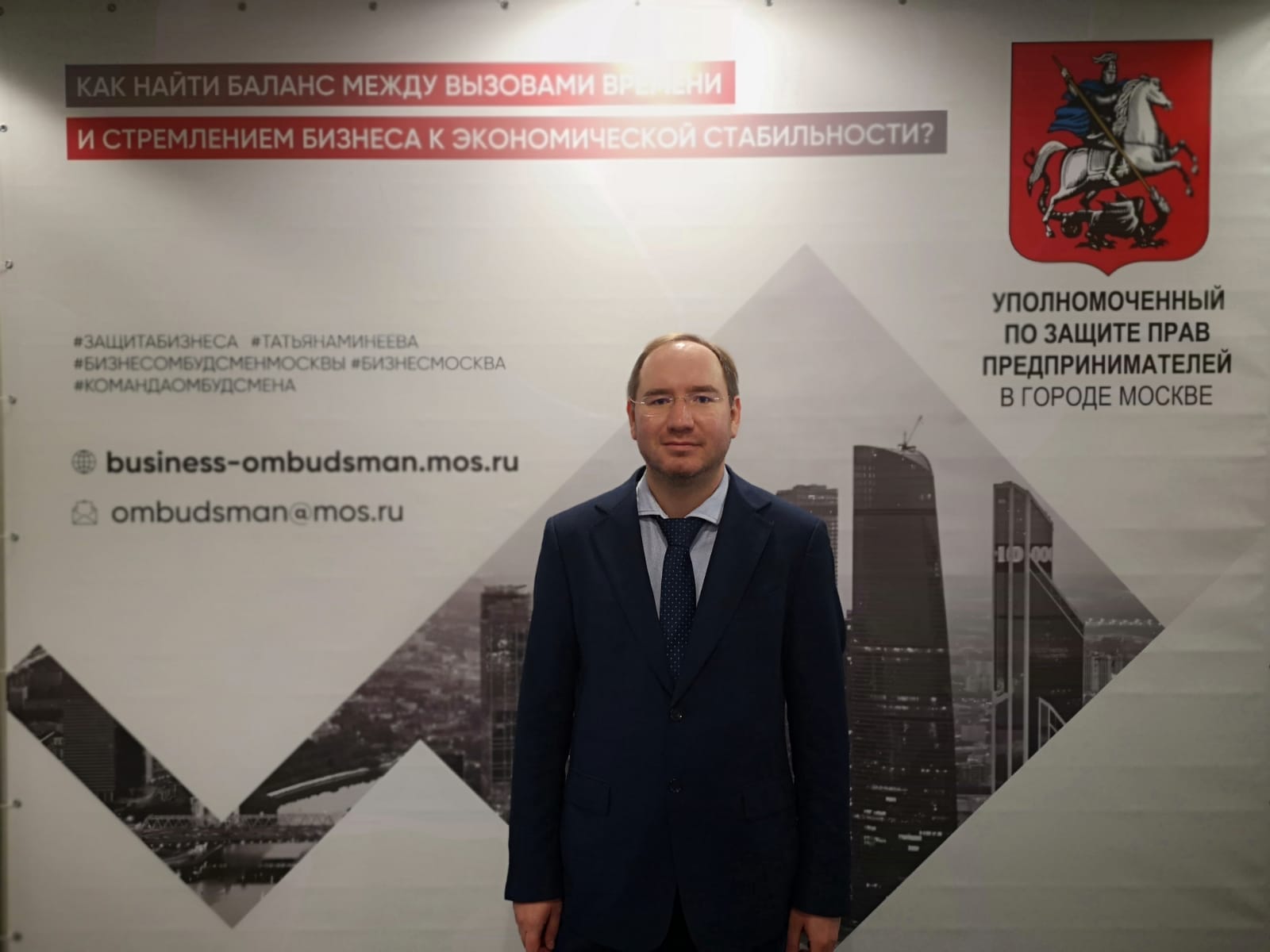 25.11.2021 Leonid Karpov represented Linnikov & Partners at the Forum of the Public Commissioner for Protection of Rights of Entrepreneurs in the City of Moscow "How to find balance between challenges and the businesses' need for economic stability?"
Leonid Karpov — one of the leaders of the L&P Team and a pro bono public counsel — advises Russian and foreign businessmen on the grounds of an agreement on expert support, concluded in October 2021 with the Business Ombudsman of Moscow, Tatiana Mineeva.
The event featured contributions by First Deputy Chairman of the State Duma Alexander Zhukov, Chairman of the Moscow City Duma Alexei Shaposhnikov, Deputy Mayor of Moscow Vladimir Efimov, prominent representatives of the Moscow business community, academics and experts. Leaders of the Moscow business community have formed an extensive and acute agenda around certain areas of activity: the event industry, medical services, flower, restaurant and automobile business.
"We sincerely hope that an intense dialogue between the business community and representatives of the state on the most pressing business problems in the period of Covid restrictions will contribute to the development of specific legislative initiatives and measures to support business. The Law Firm of Linnikov & Partners is more than familiar with challenges that businesses, especially small and medium-sized companies and individual entrepreneurs, face today. We are always ready to lend a hand to our friends and clients and provide the necessary expert support and professional assistance," — comments Leonid Karpov.