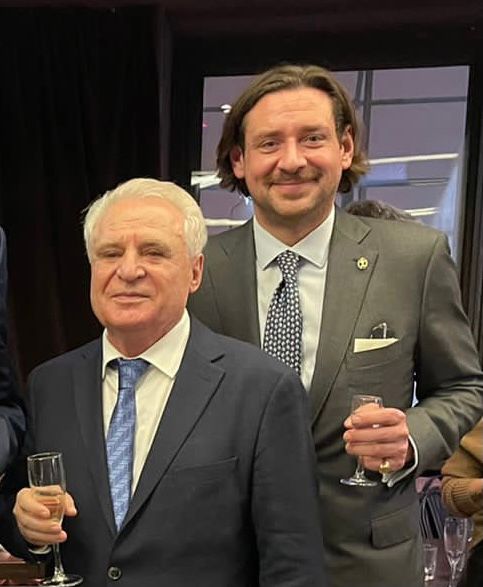 On 30 November, 2021 at the Moscow State Institute of International Relations (University) of the Ministry of Foreign Affairs of Russia took place the celebration of the anniversary of Professor Vadim Dmitrenko, who turned 80 on 27 November, 2021. Vadim Dmitrenko is an outstanding scholar, interpreter and teacher of Italian language that raised several generations of Russian diplomats, international lawyers, economists and journalists. Professor Dmitrenko was greeted by the members of the rectorate and fellow professors of the MGIMO University, prominent Russian diplomats, scientists and members of the international business community.
The founder of "Linnikov & Partners" is proud to call Professor Dmitrenko his Teacher, mentor, and friend. While addressing the Professor with birthday wishes, Alexander Linnikov pointed out: "All of us, Professor Dmitrenko's perils, owe to our Teacher non only the knowledge and passion for Italian, but our whole professional careers and, most importantly, our whole view of the world and an optimistic approach to life!"
Happy Birthday, dear Vadim Alexeevich!