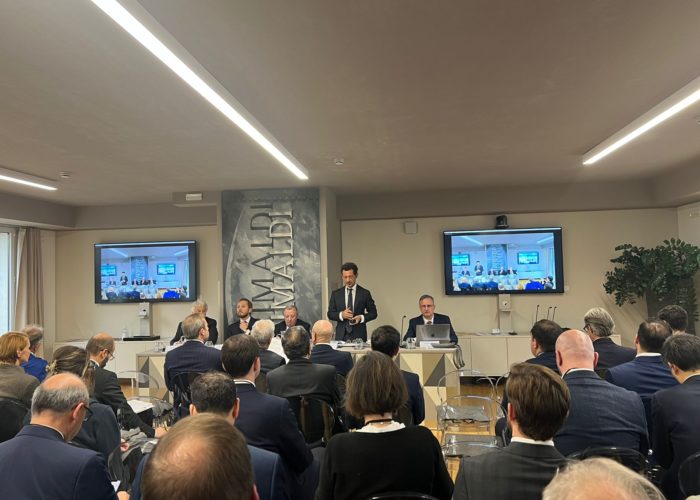 26/10/2023-27/10/2023 Milan hosted the fifth annual forum of partners of GRIMALDI ALLIANCE, dedicated to the discussion of new plans for the expansion and strengthening of the Alliance.
The forum, which brought together dozens of partner companies of the Alliance from more than 60 countries all over the world, was attended by Alexander Linnikov, who can rightfully be attributed to the founders of the association. LINNIKOV & PARTNERS has been a member of GRIMALDI ALLIANCE since 2019 and today represents the Alliance in Russia and the member states of the Eurasian Economic Union.
It would not be an exaggeration to say that the fifth GRIMALDI ALLIANCE forum may well become a key moment for unification – it was at this forum where new ways of deepening partnership relations between the members of the association and the overall strategy for the global development of the Alliance were discussed for the first time.
On the sidelines of the forum, Alexander Linnikov held a number of business meetings and negotiations, paying special attention to communication with colleagues from Egypt, India and China.
"LINNIKOV & PARTNERS team expresses deep gratitude to the founders of GRIMALDI ALLIANCE and our partners for their friendship, fruitful cooperation and, above all, the high-quality legal assistance that colleagues around the world provide to our clients, especially in today's difficult situation. We are proud that, despite numerous difficulties and limitations, L&P is always at the forefront of the global development of the Alliance and is one of its most productive members in terms of the amount of work generated and performed jointly with our international partners", says Alexander Linnikov.