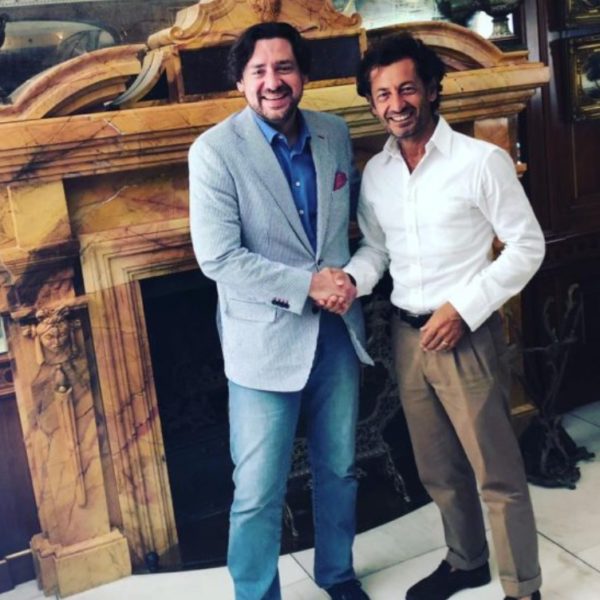 On 26/04/2022 from the pages of Russia's leading business periodical Kommersant Alexander Linnikov and head of Italy's leading law firm Grimaldi Studio Legale professor Francesco Sciaudone speak of their plans to expand work in Russia in the context of the inevitable transformation of the Russian law community. The partners sustain that hurried flight of Anglo-American law firms from Russia creates great opportunities for the GRIMALDI ALLIANCE — the international association of highly professional lawyers from more than 40 counties. With full confidence in the success of the Alliance Alexander Linnikov and Francesco Sciaudone declare their openness to cooperation with those partners and teams of ex-offices of international law firms in Russia, who are prepared to work in the current dynamic environment and face new challenges.
Law firm of Linnikov & Partners joined the GRIMALDI ALLIANCE in 2019 and today, despite the difficult political situation in the world, the Alliance pledges full support and cooperation to Russian colleagues. "Russia is the heart of Eurasia, the country where economic and political interests of the West and the East collide, so it will never be completely isolated. Russian colleagues and us are bound by common professional values, the greatest of which is the firm belief in the undisputed principle of supremacy of Law that serves as a firm basis for work with our clients in Russia — leaders of European industry and finance, for whom the loss of the Russian market may lead to irrecoverable losses", — says professor Sciaudone.
Alexander Linnikov thanks his Italian partner for support and points out that the contemporary law practice is not so much a business, but a crucially important social mission to provide professional legal assistance and assure access to justice for all clients regardless of personalities, circumstances or political situation.