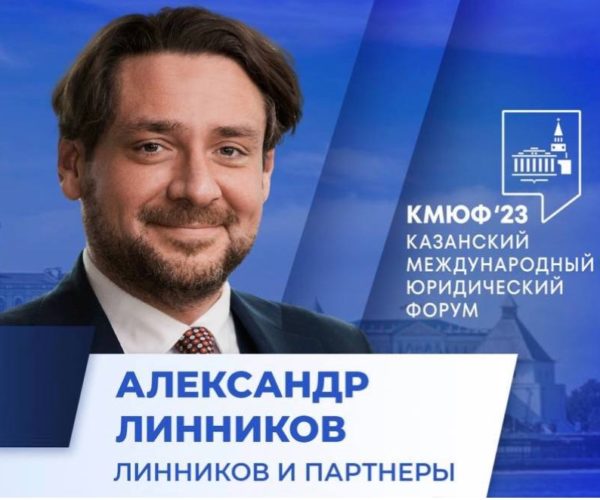 On the margins of the II Kazan International Legal Forum, the founder of L&P gave an interview to the "PRObankruptcy" information portal.
In the conversation dedicated to the "sanctioned" cases, Alexander Linnikov shared the approaches of L&P lawyers to crafting the most effective legal protection strategies in the face of international sanctions. He also spoke about the contribution of the "LINNIKOV & PARTNERS" team to the development of jurisprudence on subsidiary liability cases in Russia.
"Over more than 20 years of international practice, we have accumulated unique experience and established connections with the best colleagues around the world: from Europe and the US to India, China, and the countries of North Africa and Latin America. Therefore, we were fully prepared to provide professional legal assistance to our Russian and foreign clients in Russia and abroad from the very beginning of the "sanctions war".
In 2019 LINNIKOV & PARTNERS joined the GRIMALDI ALLIANCE — an international association, represented in over 50 countries worldwide. Today, L&P is, perhaps, the only law firm in Russia operating under the well-reputed international brand GRIMALDI ALLIANCE, with approval and full support of foreign colleagues.
When, in February-March 2022, there was an acute need to engage competent foreign professionals ready to assist Russian clients in challenging political decisions of the EU and US authorities, we managed to organize cooperation with colleagues from the UK, continental Europe, and the US in the shortest possible time. Together with leading European and American lawyers, we developed efficient defense strategies for our clients against harsh restrictive measures (sanctions), often imposed without any legal basis whatsoever. Moreover, as each new act of "sanctions" law significantly differs from the preceding ones, upon publication of each "sanctions package" or individual act, we conduct extensive analytical work on their in-depth study and interpretation.
Of course, the organization of such complex and multidimensional activities with a large number of cases and diverse clients (from individual private investors to international financial-industrial groups) became possible primarily thanks to the integrity and professionalism of the Russian L&P team" — says Alexander Linnikov.