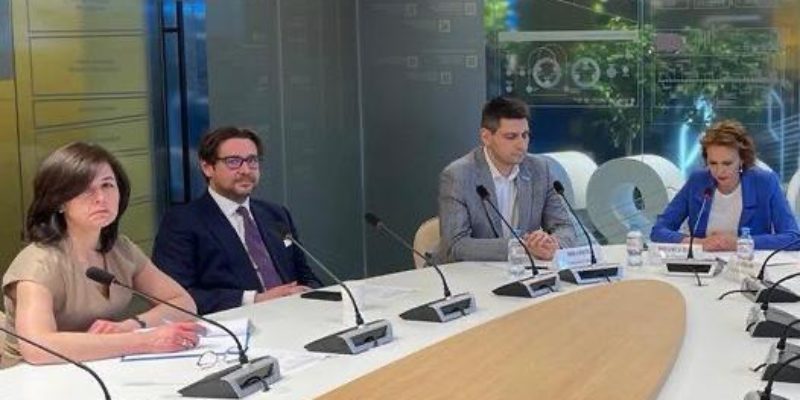 02/03/2023 Alexander Linnikov and Tatiana Tsepkina took part in the discussion of the plan to create special Centers for Operational Support of Entrepreneurs (TSOPP) on the basis of Public Reception Offices of the Commissioner for the Protection of the Rights of Entrepreneurs. Opening the meeting, Moscow Business Ombudsman Tatiana Mineeva spoke about the problem of limited access of entrepreneurs to information on a wide range of state support measures offered by the Moscow authorities. The purpose of the TSOPP will be to inform entrepreneurs and establish interaction between the business community and operators of state support measures.
The meeting was attended by representatives of the Moscow Government, the CEO of the "Small Business of Moscow" state budget enterprise, as well as participants of the Ecosystem of the Moscow Business Ombudsman. During the conversation, Tatiana Mineeva noted the unique specialization of Alexander Linnikov's Public Reception and thanked L&P team for the high quality of expert opinions prepared by the firm's attorneys as pro bono experts. In turn, the founder of LINNIKOV & PARTNERS said that the opening of a TSOPP on the basis of a Public L&P Reception in the Central Administrative District of Moscow will mean an expansion of the range of expert work of the firm's team and, accordingly, will require additional attention and professional guidance. Therefore, the new Center for Operational Support of Entrepreneurs will be headed by Tatiana Tsepkina, an experienced Attorney-at-Law and one of the main pro bono experts of the Moscow Business Ombudsman Ecosystem.
"Our Public Reception specializes in specific issues of protecting the rights of foreign entrepreneurs and investors in Russia, but in the current conditions we are more concerned with protecting the rights of domestic entrepreneurs abroad. It is no secret that many Russian companies and entrepreneurs face significant problems — these are situations of "frozen" operations, issues of unblocking foreign securities, and many other difficulties. Therefore, today our practice is mainly devoted to such issues. We are ready to share with the Moscow business community the experience and foreign professional resources accumulated over more than 20 years of work in the field of international trade and finance", — Alexander Linnikov said.