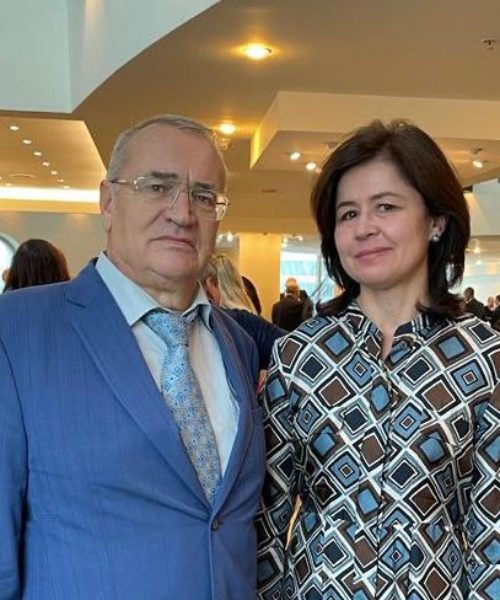 On 03/03/2023 the annual Conference of Attorneys of the Moscow Region in Moscow gathered 137 attorneys-delegates of the law firms belonging to the Moscow Regional Chamber of Attorneys (MRCA). Tatiana Tsepkina attended the Conference as a delegate of LINNIKOV & PARTNERS.
Representatives of the Russian parliament, legislature of the Moscow Region, the Department of the Ministry of Justice of Russia for the Moscow and the Justice Department under the Supreme Court of Russia were invited to attend the Conference as guests of honor.
President of MRCA Alexei Galoganov addressed the delegates with the report on the work of the MRCA Council in 2022.  While summarizing the results of 2022 and setting objectives for the next period, Alexei Galoganov emphasized that, despite the fact that 2022 was an exceptionally difficult year, attorneys of the Moscow Region have honorably fulfilled their duty to provide legal services to citizens, including pro bono assistance, and expressed confidence that attorneys of the Chamber shall keep up good work in compliance with the highest professional standards.
At the Conference the procedure of rotation of the MRCA Council was carried out and members of the Professional Standards and Financial Review commissions were elected. Current President of the MRCA Alexei Galoganov was re-elected for a third term, which is a clear sign of deepest respect of the colleagues for Mr. Galoganov – one of the most prominent and respected members of the legal profession in Russia.
Alexander Linnikov and the LINNIKOV & PARTNERS team congratulate Mr. Galoganov on his re-election as President of the Moscow Regional Attorneys Chamber in absolute confidence that his strict adherence to the best traditions and values of the Russian legal community, impeccable professionalism and integrity shall greatly contribute to the cause of advancement of the professional corporation of advocates and reinforcement of its independence, and the friendly relationship and productive cooperation between the MRCA Council and L&P will help set the standards of legal assistance to clients of Russian lawyers at the highest professional and ethical level.