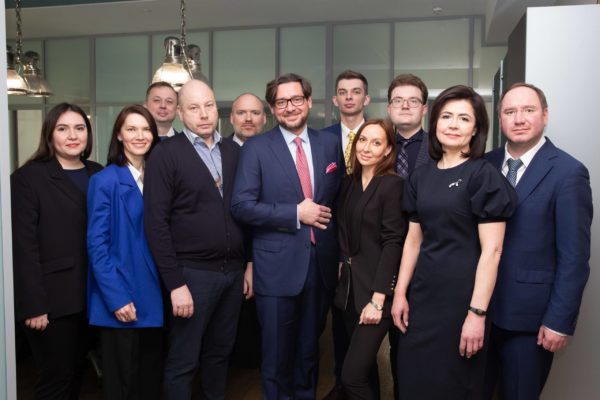 The law firm of LINNIKOV & PARTNERS declares 31 May 2023 the Day of Pro Bono Legal Assistance. On this day, the L&P attorneys will hold free conferences with regular citizens to provide free legal advice and help the people to resolve legal issues and handle complicated situations.
The All-Russian Pro Bono Assistance Day "Attorneys to the People" is dedicated to the professional holiday of the legal community — The Day of the Russian Bar Community. Holding the Day of Free Legal Aid on May 31 has become a good tradition, which is supported by the L&P team from year to year.
Providing legal assistance free of charge, as well as participation in legal information and education of citizens, is an important activity of the LINNIKOV & PARTNERS team. The public reception of the Commissioner for the Protection of the Rights of Entrepreneurs in Moscow under the leadership of Alexander Linnikov, opened on the basis of L&P in 2021, operates on the principle of pro bono and provides legal advice for entrepreneurs and investors.
Free reception of citizens will be held on May 31, 2023 from 11:00 to 18:00 at:
123112, Russia, Moscow, Presnenskaya naberezhnaya, 8/1
MIBC «Moscow-City», «City of Capitals» Compound, «Moscow Tower», Suite 215. Ph.: +7 (495)783 86 14, e-mail: office@leadcons.ru
You must first call by phone or send a message to the e-mail address indicating the name of the visitor.
Please note that you need to have a passport with you when you apply in person.
Thanks! See you!