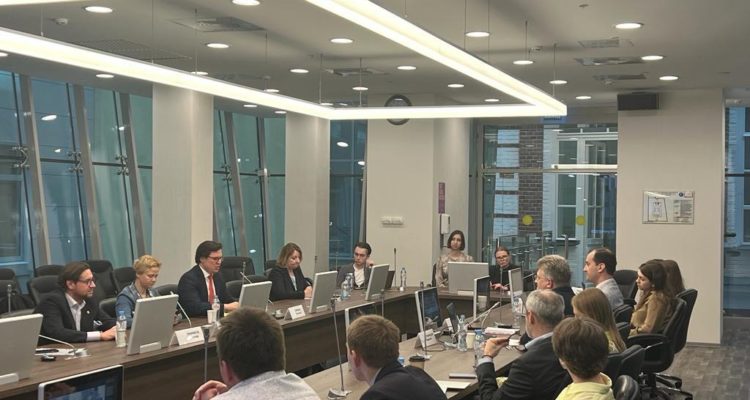 18/05/2023 L&P founder Alexander Linnikov and associate Alexei Sereda attended the Efficient Strategies of Delisting and Assets Unfreeze in the Context of Economic Sanctions roundtable discussion at invitation of Vladislav Starzhenetskiy, Head of Laboratory of International Justice of the Faculty of Law of the National Research University "Higher School of Economics".
Alexander Linnikov elaborated on the special aspects of challenging the US Sanctions and the EU Restrictive Measures by administrative and judicial means, highlighting the national jurisdictions features identified by L&P Sanctions practice team within its work over particular cases. Alexander also responded to numerous questions on the most efficient strategies of legal protection of Russian investors, whose assets had been blocked by the European financial institutions (namely Euroclear and Clearstream) due to the EU Restrictive Measures introduction towards the National Settlement Depository.
"Our practice on sanctions cases is indicative of essentiality of administrative procedures of challenging the sanctions and assets freeze and importance of proper communications with the financial services authorities passing the mandatory decisions for the national financial institutions. This aspect appears to be a key advantage of administrative procedure before various judicial and arbitration alternatives, including investment tribunal and application to the state commercial courts pursuant to Art. 248.1 of the Russian Commercial Procedural Code. These options will inevitably lead to various issues with recognition and enforcement of judicial and arbitration rulings in foreign jurisdictions," – says Alexander Linnikov.
L&P expresses special gratitude to Vladislav Starzhenetskiy and the team of Laboratory of International Justice of the HSE's Faculty of Law for excellent organization of an interesting and topical event!