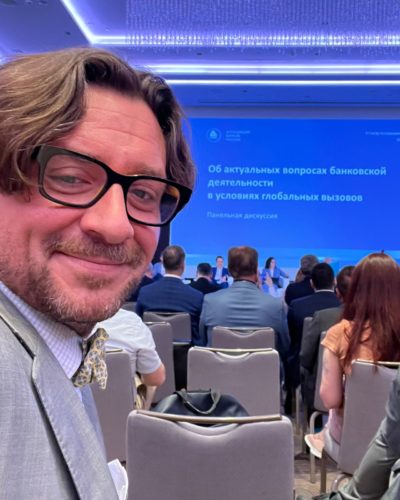 On 26/05/2023, Alexander Linnikov attended the V Congress of the Association of Banks of Russia, held under the heading "Banks, Financial Stability and Economic Development" and dedicated to discussing banking issues in the context of global challenges, as well as the main activities of the association for the period 2023-2025.
The congress was attended by heads of ministries and departments of the Russian Federation, deputies of the State Duma and senators of the Russian Federation, heads of banks, as well as representatives of the scientific community. The founder of L&P was present as an honorary guest as Chairman of the Board of the NATIONAL PAYMENT COUNCIL, one of the key industry associations of participants in the Russian financial market and the payment services market.
The Association "Russia" is the center of analytical, expert work of the banking community. The members of the Association actively participate in the development of coordinated positions on the development of the banking system of the country within the framework of the Council and Committees of the Association, the Advisory Council, the Coordinating Council of Representatives of the Association in the Federal Districts and subjects of the Russian Federation. At the initiative of the Association, the International Coordinating Council of Banking Associations of the CIS countries, Central and Eastern Europe, and the Public Council for Information Policy in the Financial and Banking Sector of Russia have been established and are actively operating. For many years, Alexander Murychev, who currently heads the Board of Directors of the NATIONAL PAYMENT COUNCIL, has been at the head of the Association of Banks "Russia".