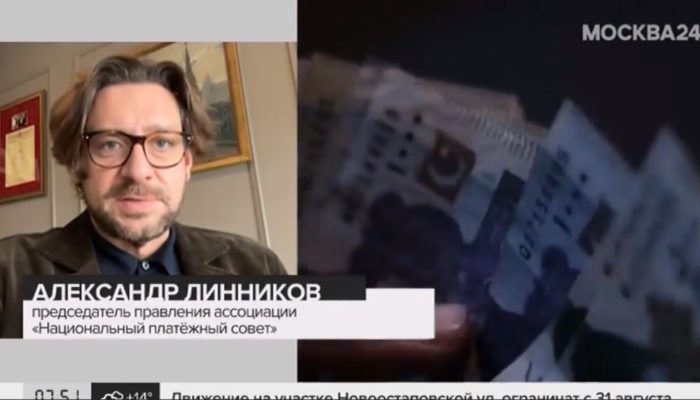 On 29/08/23 the founder of L&P appeared on the economic news program of «MOSCOW-24» channel with a commentary on the new international money transfer system, KWIKPAY, which the Bank of Russia registered as a payment system operator on August 25, 2023. According to information posted on the Bank of Russia's website, the operator of the new payment system is the lesser-known company "Trubnaya SIV," a developer of computer software.
According to the information on the KWIKPAY website, this payment system allows transfers from a mobile application to 37 countries, including some CIS countries, European Union countries, and Asian nations. In addition to this, KWIKPAY facilitates international transfers using "MIR" bank cards as well as Visa and Mastercard. It's worth noting that as of today, the application for the new payment system is not available on Google Play and App Store.
"Today, money transfers are significantly complicated even to so-called 'friendly' countries, not to mention 'unfriendly' ones. Commissions have increased significantly, there are problems with crediting funds, and with verifying the legitimacy and 'non-sanctioned' nature of these funds," – says Alexander Linnikov.
The introduction of new international payment systems into the Bank of Russia's registry indicates the regulator's and market participants' efforts to make international money transfers more accessible and convenient for Russian users. It also highlights the need to ensure the security and legality of such transactions in the increasingly complex international financial environment.
You may view the news feature on «MOSCOW 24» with Alexander Linnikov by following the link: