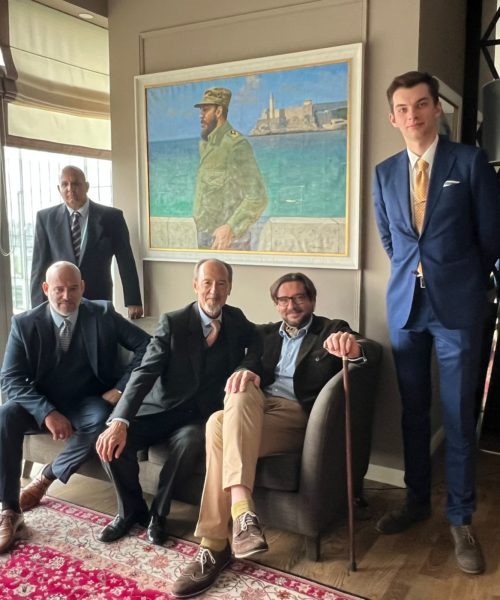 On 04/09/2023 Alexander Linnikov and Anton Minakov greeted in Moscow the honored guests of L&P – Managing Partner of Lupicinio Law Firm (Spain) Rodriguez Jimenez Lupicinio, President of Bufete Internacional S.A. law firm (Cuba) Luis Pinto and Alejandro Iduate, Cuban Attorney-at-Law.
The topic of the meeting was the discussion of the strategy of cooperation between L&P, LIVE and VISA in Russia, Cuba and other Spanish-speaking countries in the context of international economic sanctions against Russia. In particular, they discussed the opening of branches of Russian credit institutions in Latin America, as well as other areas of cooperation between Cuban and Russian L&P clients.
"In the current circumstances, many Russian companies and banks consider Latin America as a very promising region for expanding their international presence. In turn, Cuba and other Spanish-speaking countries are also studying the prospects of working in Russia with interest. Our goal is to correctly direct these aspirations and jointly provide such clients with comprehensive legal support of the highest level," – says Anton Minakov, head of the L&P Ibero-American Desk.
"We are delighted to say that on our first visit to Russia, we immediately found the wholehearted support and assistance of our Russian colleagues. We look forward to doing more work together that will help develop and reinforce productive business relations between Russia and Cuba," – says Luis Pinto, president of the Cuban law firm Bufete Internacional S.A.