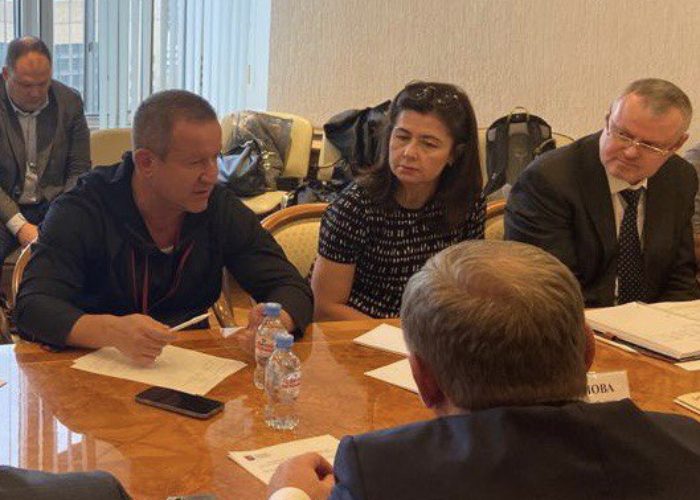 On 17/10/2023, Tatiana Tsepkina took part in a meeting of the working group on finance under the Commissioner for the Protection of the Rights of Entrepreneurs in Moscow, where they discussed topical issues of lending to small and medium-sized enterprises (SMEs), the problems of the "Know your Client" platform, considered proposals to improve the program of preferential lending "1764".
The working group was attended by Moscow Business Ombudsman Tatiana Mineeva, Public Commissioners, pro bono experts, representatives of the Association of Russian Banks, Moscow industry unions and the business community.
As a result of today's meeting on economic issues, proposals for additional measures to support business will be considered, which will be submitted for discussion by the working group on SME financing at the Bank of Russia and large parliamentary hearings in the State Duma of the Russian Federation, Tatyana Mineeva said.
The participants of the meeting discussed the problems faced by entrepreneurs with the launch of the Know Your Customer platform (KYC Platform) when classifying their business to a certain group – low, medium and high risk from the point of view of anti-laundering legislation. And the restrictive measures applied against a legal entity or an individual entrepreneur when assigning them a high risk group lead, practically, to a business shutdown. The participants also discussed the steps of the development of the program of preferential lending to SMEs of the "1764" program to adapt it to the current economic conditions.
Taking into account the discussion of the issues on the agenda, the participants of the working group came to the conclusion that the current procedure for appealing the bank's decision to classify the company as high-risk to the Interdepartmental Commission at the Bank of Russia should become more transparent, with the participation of the parties. As for the issues of concessional lending, it is advisable to hold a meeting with the Ministry of Economic Development on the preliminary results of the implementation of the program in 2023 and discuss business proposals for 2024, as well as to contact the SME Corporation about expanding the number of banks participating in umbrella lending.
"The relevance of the agenda of the meeting is due to the fact that in the conditions of the fall of the ruble exchange rate and the growth of the key rate, small and medium-sized businesses are experiencing increased difficulties, and therefore, it is necessary to develop proposals to mitigate the administrative burden in the field of entrepreneurship, while simplifying the access of recipients to financial support measures. Within the framework of the current ecosystem of the Commissioner, legislative initiatives are being formed taking into account proposals from business, allowing to reduce pressure on entrepreneurs from the banking sector, expand financial support tools with the participation of the state," – says Tatiana Tsepkina