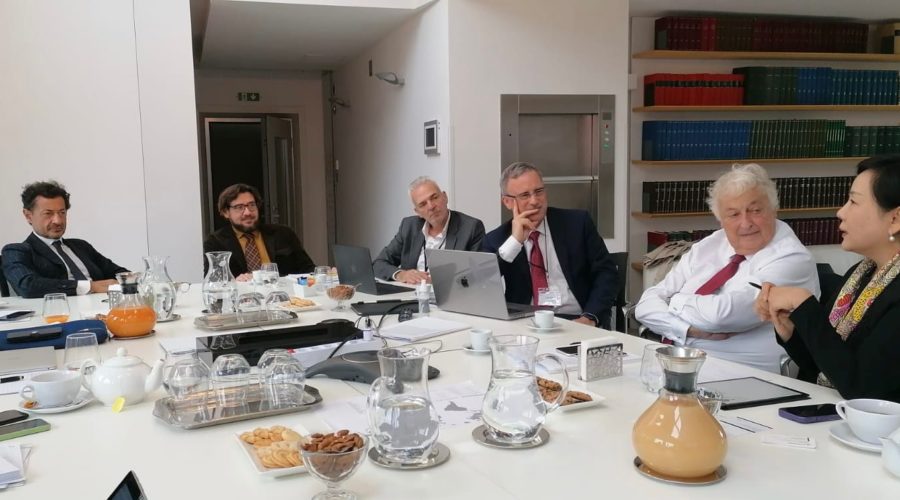 On 26.10.2023 Alexander Linnikov took part in the session of the GRIMALDI ALLIANCE Leadership Committee, held in Milan on the eve of the annual forum of the GRIMALDI ALLIANCE partners.
During the meeting, which was chaired by the founders of GRIMALDI ALLIANCE Francesco Sciaudone and Michael Bray, new initiatives of the Alliance were discussed and put on the agenda of the upcoming Forum. The Management Committee unanimously approved a number of specific measures to expand and reinforce the Alliance, as well as approved the proposals of Professor Bahaa Alieldean (Egypt), Satinder Kapoor (India) and Alexander Linnikov regarding the expansion of cooperation between the member firms of the Alliance through the BRICS.
It is important to note that Linda Yang, head of China's largest law firm YINGKE, was invited to participate in the session of the Committee for the first time.
"Today, the GRIMALDI ALLIANCE is, perhaps, the only capable and dynamically developing international legal structure that allows for effective protection of the rights of our clients – individuals and companies – at the global level, taking into account the legislation of many countries, as well as sanctions and other restrictions in force today. Thanks to the professional and human support of our GRIMALDI ALLIANCE partners, in an environment close to international political and economic isolation of Russia, our firm ensures sustainability and high quality of providing legal assistance to our clients throughout the world, including EU member states and the USA. To date, L&P is the only participant in the Russian legal market that continues to operate under a reputable international brand", comments Alexander Linnikov.